http://www.telemark.com/



Telemark Offers Exceptional Quality, Value, and Service
Telemark is a privately-owned Corporation, which entered the evaporation components business in March, 1990. The product range has since expanded to include water vapor cryotraps, quartz crystal deposition controllers, optical instrumentation, and magnetic fluid feedthrus. More recently, Telemark has forged a partnership with Saintech Pty Limited to offer innovative Ion Beam Sources. Products are manufactured at factories in Battle Ground, Washington, a wholly owned subsidiary in Shanghai, China, and the Saintech facility in Sydney, Australia. Sales and Service Support is provided by Telemark employees in the USA, Taiwan and China, and by a network of agents and representatives in other countries.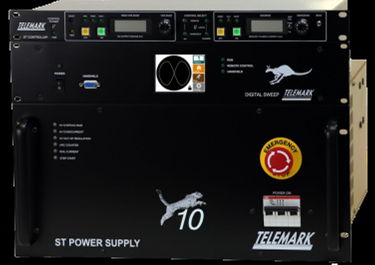 Fast pump down, with the efficient handling of water vapor in the chamber, is a key requirement for maximum efficiency in thin film coating. The Telemark TVP series provides the latest advancements in cryotrap technology:
Fast "Cool Down" for shorter cycle times
Efficient Water Vapor Pumping (Cooling Power)
Fast Defrost
Small Footprint
Comprehensive Digital Control Package with Digital Communication Connectivity
TVP Water Vapor Cryotraps
Decrease Pumpdown Times by 25% - 90%
Attain Deeper Vacuum
Eliminate Costly LN2 Usage for Fast Payback
Improve Deposition Quality
Single or Dual Circuit Models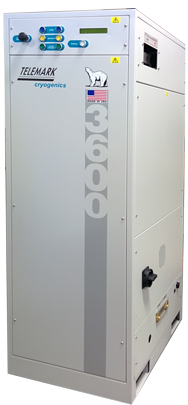 Saintech Ion Beam Sources
Telemark has recently forged a partnership with Saintech Pty Limited. Of Sydney, Australia to offer an innovative new range of gridless (end-Hall) ion sources and ion detectors for the thin film industry. These products were developed under the leadership of Dr. Wayne Sainty, who has over thirty years experience in thin film deposition technologies, with twenty of those years involving fundamental research into Ion based physical vapor deposition processes.
SAINTECH has developed today's highest performing and most cost effective range of gridless ion beam systems for:
Ion assisted deposition (IAD)
Direct deposition (eg DLC films)
Biased target ion beam deposition (BTIBD)
Substrate cleaning
SAINTECH ION BEAM SYSTEMS have:
Patented electrode design
Patented PULSED process control
Low maintenance
Reactive gas compatiblilty
Saintech ion beam solutions have been successfully installed in vacuum systems throughout the world covering thin film applications from the ultraviolet to far-infrared. If you require more information, we will gladly put you in touch with one of our many satisfied customers working in a similar area.
Saintech/Telemark pride ourselves on the assistance we offer our customers in process design and after sales training and technical support. Ask us today how our ion beam systems can assist your thin film processes.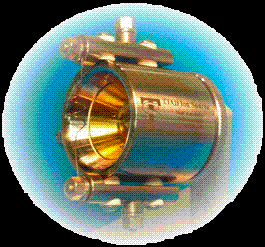 Instrumentation

Magnetic Fluid Feedthroughs